Kasseburg Canine Training Center, LLC is a full service law enforcement and security canine training facility. The reputation of our company, our past company performance, and the experiences that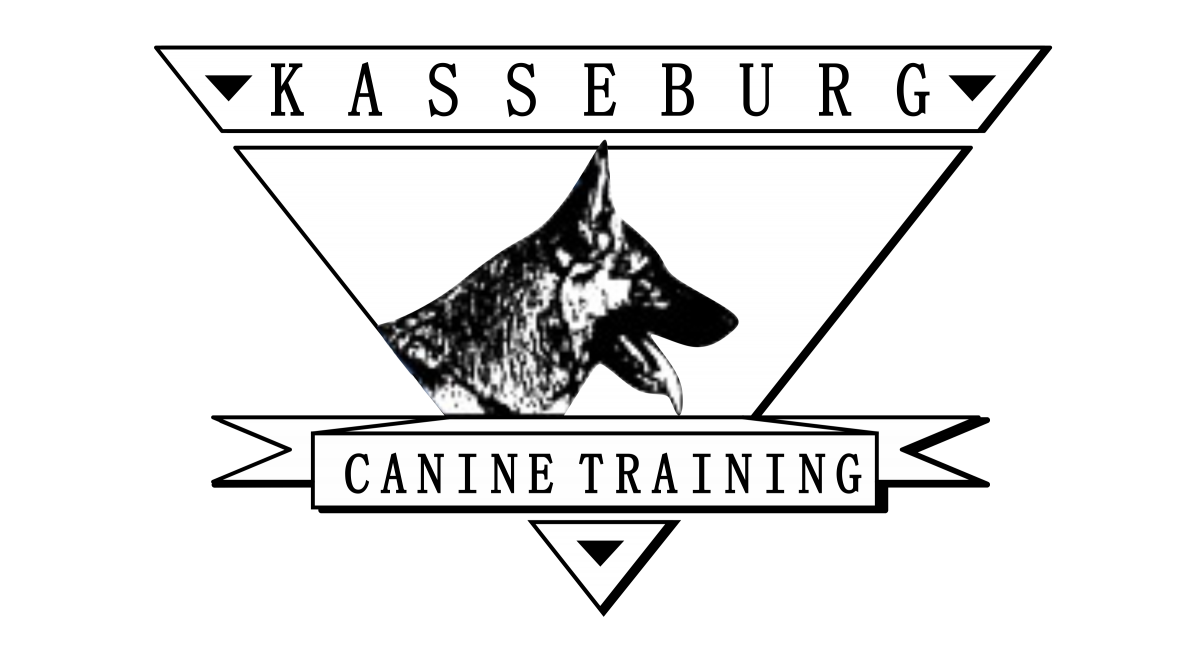 our company brings to the table are unparalleled.  There is an overwhelming demand for service canines, and that demand has increased with the increase in violent crimes nationwide.  Add the continual treat of terrorism on an international level, the need for a high standard of training from a well established facility provides agencies with the additional protection and security needed.
Kasseburg Canine Training Center is based in New Market, Alabama, just northwest of Huntsville.  We are a full service, law enforcement and security company service canine supplier and training facility.  The company is a Limited Liability Company and we have been in operation since 1990.  The company currently has a full instructor base to conduct training courses on site or at the buyers location. 
Kasseburg Canine Training Center is situated on 16.9 acres of land in rural New Market.  The facility boasts fifty one (51) permanent canine kennels in addition to a forty-five (45) by sixty (60) building housing classroom space, storage space, an equipment room and a feed room
The business is owned and operated by Pamela Jo Rogers.  Pam is currently licensed through the Bureau of Alcohol, Tobacco and Firearms (ATF) and the United States Drug Enforcement Administration (DEA).  These licenses allow for the possession of controlled substances and explosives to assist in real life training of the canines.  Pam started her canine training career as a Military
Police Handler in the United States Army.  She was fortunate to be one of the original PSP based instructors at Alabama Canine Law Enforcement Officers Training Center for several years. Pam has trained more than sixty-five (65) explosive detector canine teams through the United States Department of State Anti-Terrorist Assistance Program; more than fifty (50) narcotics canine teams for the United States Border Patrol; over six hundred (600) training courses for law enforcement agencies and security companies; and she has provided explosive detection canines for large corporations such as ExxonMobil, Fox Studio, University of Alabama, Garrison and Sloan (Royal Carribean). In addition, Pam has provided explosive detection canine support for N.A.S.A. at the Kennedy Space Center for shuttle launch security.  Pam also supplies dual purpose canines to the Department of Navy for training in their Navy SEAL K-9 Program.
Kasseburg Canine Training Center also has been consistently awarded the United States Department of Homeland Security contracts since 1992 and we have built a reputation and business base that is loyal.  Kasseburg Canine Training Center is one of only a handful of service canine suppliers meeting this criterion.  Her 22 years of government past performance ratings have always been the highest performance rating given to government suppliers.
As a sole source provider to many agencies throughout the United States, the accelerant program, (arson canine) has proven to be the most affective accelerant training method utilized for Fire Marshals and Fire Investigation Office's which have contracted with KCTC.  The Texas Fire Marshal's Office has purchased trained canines from KCTC for over ten years and our joint relationship with this office provides us with access to excellent training and arson investigative tools and training for students attending our courses.  Certification can be conducted by their staff instructor at the completion of our handler course.
Pam's resume speaks for itself in the vast experience that she brings to the service canine industry.  Pam is a renowned canine trainer, known throughout the United States.  Pam has also written columns and been published in Police K9 Magazine and she has instructed seminars for both national and State level canine organizations.
Pam personally travels overseas to test and select suitable canines of the highest standard for the work being performed.  Pam also has been fortunate enough to enjoy a 98% success ratio with the dogs she has tested and selected.  This process involves not only having the contacts overseas to be allowed to view and test the dogs, but also having the experience and knowledge required to know where the best canines will be located in the shortest amount of time.  Furthermore, extra canines must be purchased to have inventory on hand to present to potential buyers.  Pam was one of the first PSP Instructors in the United States.  Her training was conducted in 1984.  Her training courses are designed to the standards set forth by her and the staff that developed the PSP training philosophy.  The reliability of the training is most valuable in the performance of trained canine teams.
In addition, KCTC has multiple sub contract instructors are all verses and certified instructors utilizing a PSP standard of training.  Each instructor is current or retired law enforcement personnel in good standing with national and state certification bodies.  Our contract instructors are experts in the training of foreign and domestic handlers and instructors in explosive detection, narcotics detection, tracking, patrol operations, accelerant (arson) detection and specific other disciplines upon request.
Kasseburg Canine Training Center, LLC hopes to be your choice and will guarantee to provide the highest level of training and canines, along with emphasis on tactical training and officer survival in conjunction with canine use and deployments.  Often, this aspect of survival and tactical training is absent in most canine training lesson plans and standards.    
Respectfully,
Pamela J. Rogers